VINTAGE RETRO DESIGN - Our vintage retro remains true to its nature by being sensitive to scratches. When in use, the wallet absorbs the natural oils of your hands, allowing the wallet to develop a rich and dark colour. Each wallet has a compelling story to tell.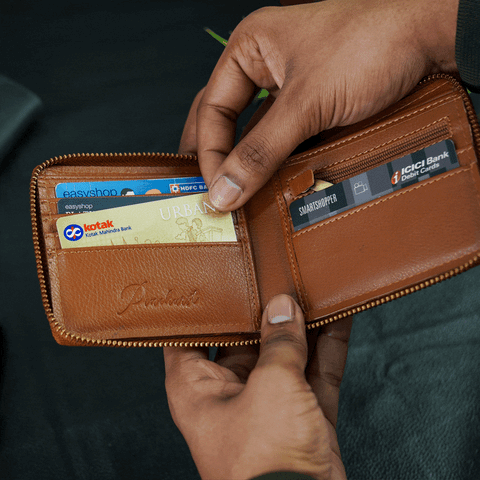 FUNCTIONAL ZIPPER - Features 12 credit card slots, 2 vertical slots for cards or receipts, 1 easy-access ID window, 2 full-length note compartments to separate your large and small bills, and 1 zipped coin pocket. This wallet allows you to carry almost everything you need for daily use or travel. Securely closed by 3-sided zipper, it helps to keep everything safe inside. You will never worry about losing something.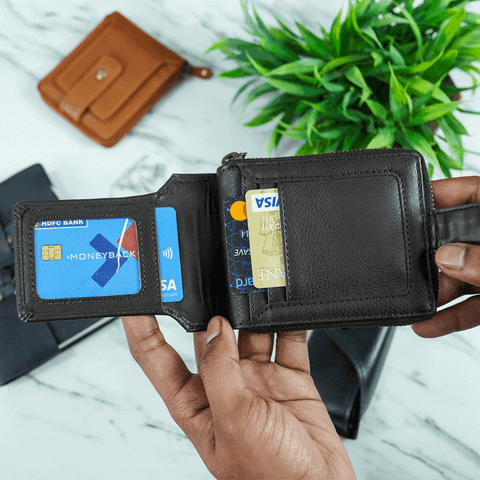 HANDMADE - This sturdy wallet is handmade with great attention to detail. All card slots are carefully stitched and will never break even if you use it for years. The zipper is made of solid brass, works smoothly without fasteners.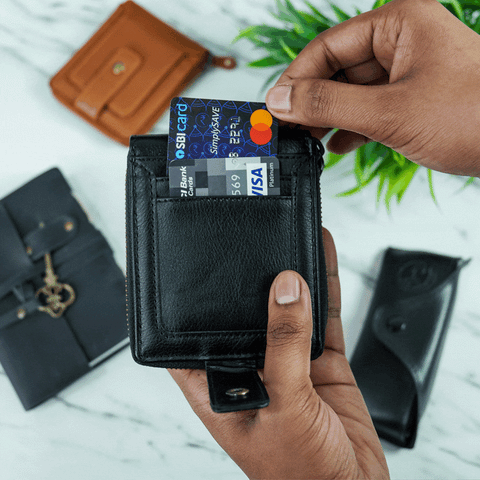 RFID Blocking Function - Designed to block RFID signals from entering your wallet and scan RFID chips on your credit cards, debit cards, ID cards, driving licence and other things you carry in your wallet.