It has never been so easy to remove calluses and dead skin!
Eliminating calluses and dead skin cells is not only essential for beautiful, smooth and healthy skin, but also makes you look fresher and younger. However, until now, harmful creams or expensive devices were the only solution for this.
This is now changing thanks to the SuperPeeler™!
The SuperPeeler™ allows you to remove deep-seated bacteria, dead skin or calluses by simply scrubbing, thanks to its super soft material and unique fish scale design.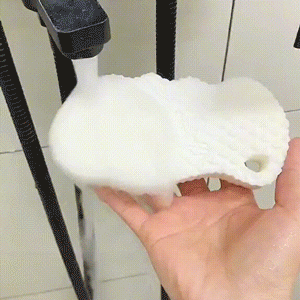 Unique design with maximum effectiveness

The SuperPeeler™ features a unique fish scale design, giving it more grip and resistance than traditional sponges, so calluses and dead skin can be removed with ease. It also makes it easy to scrub away bacteria and deep-seated dirt.

In addition, the fish scale design combined with the soft material of the SuperPeeler™ allows for a breathtakingly pleasant massage. This makes showering from now on a maximum of relaxation!
Why our customers love the SuperPeeler™
✔️ For all skin types - Whether you have thick, soft or very sensitive skin, the SuperPeeler™ is designed for all skin types. There is no irritation or damage to the skin.
✔️ Natural & Inexpensive - The SuperPeeler™ is reusable and durable, this not only saves you a lot of money but also lets you produce less waste. Plus, it's based solely on natural materials and is chemical-free to provide only the best for your beautiful skin and keep it protected.
✔️ Easy to use - Soak the SuperPeeler™ with water and add some shower gel and you're ready to start ridding your body of impurities and bacteria.
 *UPDATE: Due to the current special offer, we only have a few left in stock.


Order now to receive your SuperPeeler™ guaranteed.