KEEP YOUR VALUABLE ESSENTIALS SAFE
" Wanted a slim bag to carry wallet, keys and cellphone. This bag is very slim and light weighted. However, it has several compartments so I can even put in some coins and a power bank. There is also a sunglasses strip in the shoulder band. Exactly what I need. 5 star "
𝑽𝒆𝒓𝒊𝒇𝒊𝒆𝒅 𝑪𝒖𝒔𝒕𝒐𝒎𝒆𝒓 - 𝑴𝒐𝒓𝒈𝒂𝒏 𝑩. 🇺🇸
⭐⭐⭐⭐⭐
Worldwide FREE Shipping Today
30 Days Money Back Guarantee

Secure Checkout With PayPal/ Credit Cards

Ultra Secure Storage

MEETS "BARELY THERE" COMFORT
"Who says safety has to mean compromising great style?"
Smooth Adjustable Straps
With these ultra-thin and classical straps, finding your perfect fit is as wasy as one smooth slide
Lightweight Portability 
Made with 70% Nylon and 30% Polyester, this bag has your back wihtout weighting your down
Effective & Efficient 
It unique and innovative design allows you to carry all what you need without sacrificing the quality and style
Perfect For Gift:
Its multifunctionality and beautiful look make it a perfect GIFT for your loved ones
Spill-Proof Protection
Thanks to 100% water resistant materials, your goods stay cool and dry, even in an expected downpour
Easy Access Pockets
Get to the things you need fast with XL exterior pockets made for maximum storage space at your fingertips.
6 Versatile Colors
Whether you're classically simple or vibrantly bold, our 6 unique color options are the perfect accessory for any occasion
Here's Why We Always Say…
KEEP YOUR FRIENDS CLOSE
 

AND YOUR  FLEX BAG

 

EVEN CLOSER

You can NEVER have too much of a good thing. 



Each and every Flex Bag has been carefully designed with optimal storage in mind, giving you the freedom to easily carry all of your must-have items  A to Point B –  and every where in between.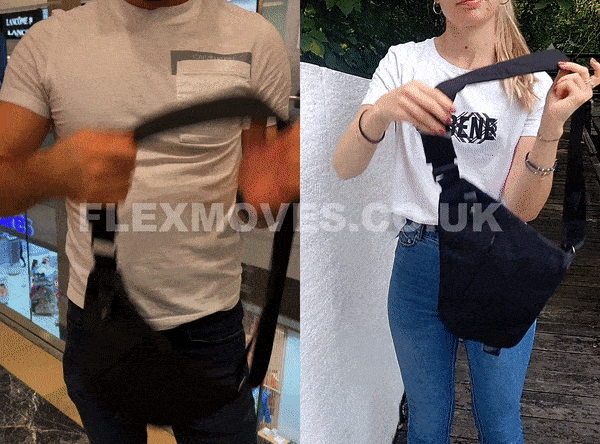 Flex Bags Keep You Covered From…?
- Sneaky pocket pickers and other opportunistic thieves who strike in the blink of an eye
- Accidental "slips" that leave your goods scattered on the ground
-The "set it down and forget it" crisis, sending you into panic mode
- Crowded, overstuffed spaces and events that keep you clutching to your belongings for dear life
Hefty, bulky bags that wreak havoc on your posture with every single trip
HERE'S WHAT FLEX BAG 
IS NOT...
- A "Man Purse" or frilly accessory
-An overheated nightmare in warm months
- Just another set of pockets
It's the versatile utility bag universally designed for superior storage, no matter where life takes you.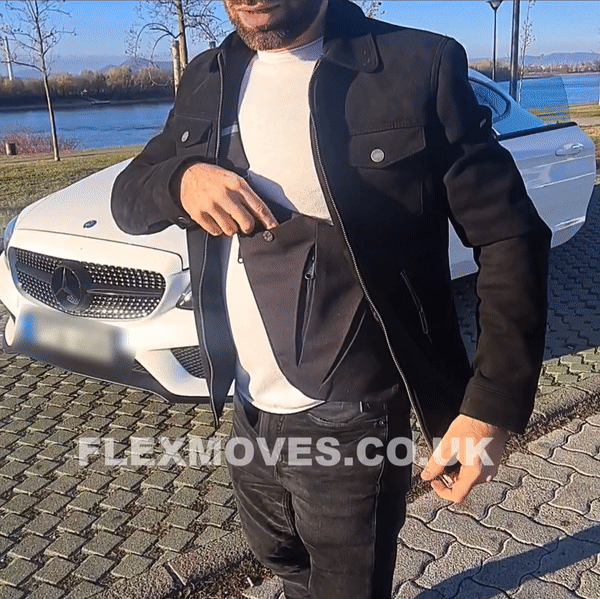 YOU CAN EASILY, EFFORTLESSLY FILL YOUR BAG WITH...
Travel Necessities
Wallet, keys and phone? Check, check and check. Our bags give you plenty of space for all your on-the-go needs, whether you're making your morning commute or hitting the road for a much needed escape. If you can grab it, Flex can bag it.
Essential Electronics
In today's modern age, staying connected is a necessity,not a privilege.Now, you can confidently transport your most important electronic devices without the risk of a "snatch and grab," all in one convenient and comfortable bag. 
Smart Phones
Never go fumbling to find your phone again. Our specially designed smart phone pocket keeps your trusty device secure in an easy to access, body hugging pocket that fits comfortably even under multiple layers.  
P.S.Hey Lefties,

 

Tired Of Bags That Never Fit Quite Right?
  We got you.
Our exclusive left-handed-friendly Flex Bag is the ultimate solution for safe, travel-ready storage that won't leave you fumbling around trying to reach with your bad hand. 
If you are

 

Right-Handed

 

- It is recommended to buy

 

Right Shoulder Type. The strap will be on your

 

right shoulder

 

and the bag on your

 

left side so you can access the bag using your

 

right hand
If you are

 

Left-Handed

 

- It is recommended to buy

 

Left Shoulder Type. The strap will be on your

 

left shoulder

 

and the bag on your

 

right side so you can access the bag using your

 

left hand
Wear It And Love It..
OR YOU DON'T PAY A THING!
We're so confident that our Flex Bags are the storage and safety solution of your dreams, we'll give you a full30 days to take itfor a test drive.And if you don't absolutely love it? We'll refund your money, no questions asked.
Design And Specifications
Dimensions: 29*23*19 cm
All type of

 

iPhones

 

can fit in 18-12 cm (6.7-4.8 in )
Material: With 70% nylon and 30% polyester
Adjustable strap from 80 to 110 cm ( 31-44 in )
Weights: only 0.23 kg (0.5 lb)
iPad Mini perfectly fits in the bag