Super Waterproof Tape is a very tacky tape, suitable for repairing various leaks. It is extremely simple and convenient to use. Great way to save your time and money.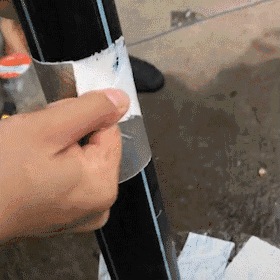 About Butyl Rubber:
Butyl rubber tape is commonly referred to as waterproof adhesive tape. These tapes are always sticky and pressure sensitive with good adhesion strength. They can form an instant seal against water, air or dust, and stay soft all the time. They are ideal for filling gaps and sealing joints such as those in bolted duct flanges and circular ductwork in HVAC systems, air conditioner housings, roofing and cladding systems, caravan roofs and panels, automotive windshields and taillights, glass and metal.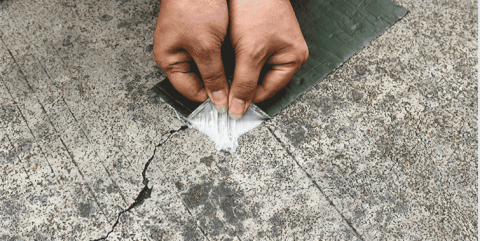 FEATURES
Resistant to chemicals, heat and weather.
High temperature cold weather adhesive.
Excellent insulation property, flame retardant.
Excellent adhesion even at low temperatures.
Blocks moisture and odors.
Water and UV resistant.
Multi-application: The super waterproof tape is applicable in electrical, HVAC and construction industries.

 

The tape is especially used where moisture and chemical resistance, thermal conductivity, flame resistance, heat and light reflectance are required.

 

These bands can withstand different weather conditions.
NOTE .
Due to strong adhesion, please wear gloves to prevent hand sticking.
In winter, it is better to use a hair dryer to heat the tape before installation.
Do not peel it off after applying within 24 hours.
FEATURES::
Material: aluminum foil, butyl rubber
Size: 5cm*5m, 10cm*5m, 15cm*5m
100 people are currently looking at this product
Expected delivery time 8-20 days