THE VIRAL SENSATION IS BACK AND BETTER!

The ALL New Retro Video Game Stick comes pre-loaded with 1800+ Classic 8-Bit Games that you used to skip homework for!
Grab Your Friend, and kick it like 1988!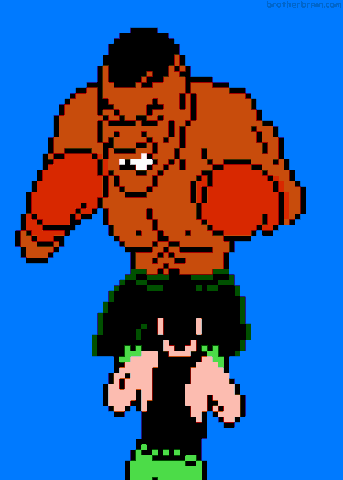 Play a huge selection of your favorite 8-bit games from back in the days. This console will inject nostalgic memories instantly and provide you with endless hours of fun
1800+ Games in an easy-to-navigate menu – No repeat!


HDMI connectivity for Big Screen Play


2 Wireless controllers


Classic titles you spent hours playing when younger


Easy to transport to your friends place great for parties!

Everything from the music to the block-like controllers will send you back to 1988 when 'gaming' started to take place. 
Things we upgraded:

Now You Can Save Your Game Progress


Smooth Gameplay - No Lag!


Wireless Remotes that have Further Reach
WHAT GAMES CAN I PLAY?
Play 1800+ games of the very best NES Retro Classic Video Games, you won't be disappointed! 
REMEMBER THESE GAMES?
ZELDA 1 AND 2
TECMO BOWL
PUNCH OUT!
SUPER MARIO BROS 1, 2, 3
NINJA TURTLES 1, 2, 3
STREET FIGHTER 
MORTAL KOMBAT
RC PRO AM 1, 2
DOUBLE DRAGON 1, 2, 3
BLADES OF STEEL
METROID
METAL GEAR
CONTRA 1, 2, 3
CASTLEVANIA 1 AND 2
SUPER OFF-ROAD
PAPERBOY
PACMAN
EXCITEBIKE
MEGAMAN 1-6
NINJA GAIDEN 1, 2, 3
AND MANY MANY MORE…
Pick Your Favorite Game to Choose From..There are TONS!
You asked and we delivered

The ULTIMATE 8-BIT RETRO GAME CONSOLE!