A simpler and more effective way to instantly replicate any shape. Accurately create an instant template for curved and irregularly shaped objects.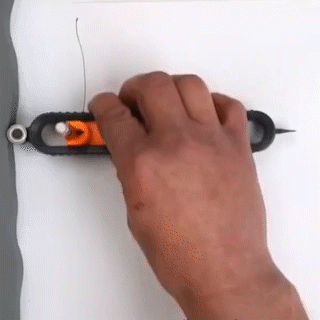 No more guesswork! No more complicated operations! ! Start with exact shape copying with exact contour gauges!!!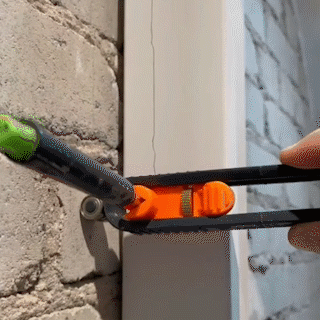 Suitable for woodworking, car bodywork, car sheet metal, stainless steel or any form reproduction work. Suitable for tile fittings, laminates, carpet cutting, ceramics and mould taking.
MAIN FEATURES
▶ Precise Shape Duplication
An easier way to replicate various shapes, ideal for tile fittings, laminate and carpet cutting, ceramic and tool mould taking, etc.
▶ Adjustable and Locking Feature
The tightness can be adjusted to suit your needs. Particularly suitable for contouring irregular and complex objects. Lockable and fixed after each adjustment to ensure accurate precision.
▶ Easy to Use
Easy to use, push and draw, one-handed adjustment. Hold the pencil in the middle and push as you draw for easy, error-free line drawing.
▶ Both Ends Can Be Used
Designed with a pulley end and a pointer end, both of which can be used. The pulley end plots more smoothly and the pointer end plots accurately and easily. The pen clip can be moved up and down for easy shape end change.
▶ Quality and Durable
Made of high quality ABS and copper, it is robust and durable. Easy to carry and store, keep it in your toolbox and take it with you.
SPECIFICATIONS
Material: copper + ABS
Net Weight: 86g
Product Size: 233x35x27mm/9.2" x 1.4" x 1.1"
Package Includes: 1x Precise Contour Gauge with Lock