The old👴 and children👶 are most afraid of falling in the bathroom!!
It is very difficult for the old👴 and pregnant women🤰 to stand if they do not have a handle!!🥺
We have a simple yet effective solution--Anti Slip Safety Suction Grab Bar. 🤗


Bathroom Anti Slip Safety Suction Grab Bar is there to help you maintain your balance and enjoy even greater peace of mind in the bathroom. Featuring a unique suction design that easily attaches to smooth, flat surfaces, it provides added safety whether you're showering, bathing, or using the toilet.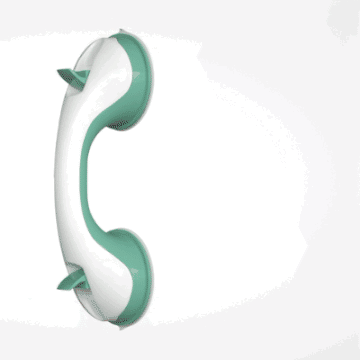 The gently contoured grip provides you a reliable handhold. Have stylish design, this safety rail is easy to transport and blends seamlessly with almost any interior decor.
🔥Feature🔥
Sturdy and Durable - The shower handles is made of plastic, 2 suction cups with strong power, very sturdy and durable. Even if it gets wet, it will not affect its stability, providing comfortable experience in bathroom, tub, shower and toilet handrail.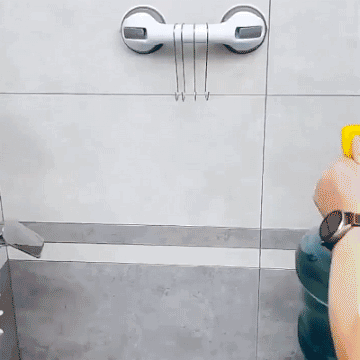 Comfortable & Non Slip Grip - Two strong shower handle design works on any non-porous and flat surface, including tile, glass, acrylic and fiberglass. the grab bar provides additional stability when entering and exiting the tub or shower for comfortable experience.
More Features - Can be used as a handle to carry large and heavy items, when the glass door is not easy to open, can also be adsorbed on the glass as a door handle.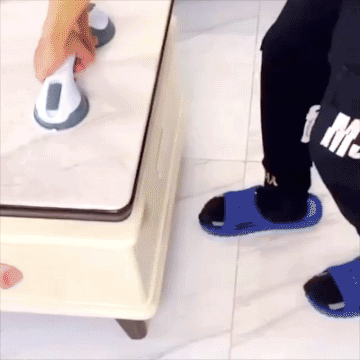 Easy to Install - Shower handle is easy to install, no tools required and no drilling needed. Just flip the locking latches to secure bar in place. You can change its location according to your current need. The grab bar doesn't harm the surface it's on nor leaves marks when placed right.
Portable - Shower handle is portable and compact, so you can take it when you travel & easily install it in hotel rooms or guest bathrooms, take it with you everywhere you need, just push down the locking latches to firm or flip them up to release.
Multi-color - Black, Green, Grey. More color options to suit different environments and make your home more beautiful!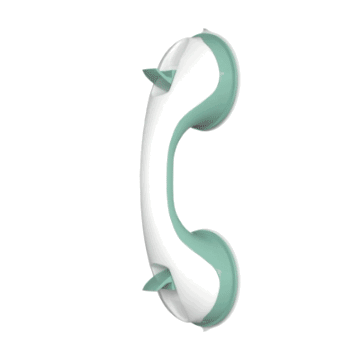 Tips & Precautions:
Suitable only for smooth surfaces. Not suitable for rough concave or convex parts.
The surface where it's mounted should be cleaned to ensure the grip of the stick pads.
Take care of mounting it according to the installation steps explained below.
It can be reattached anytime. If the pads are smeared with dust or anything else just rinse it with water. After drying you can restick it safely.