Peace of mind
Knowing that you are not being watched can provide peace of mind and help you feel more secure in your surroundings.
Looking for a solution to protect your privacy and ensure that you're not being watched by hidden cameras? Look no further than our state-of-the-art device, which utilizes advanced radio frequency (RF) detection technology to scan your surroundings and detect any wireless cameras that may be lurking out of sight.


Introducing the 2023 Hidden Camera Detector, designed with user-friendliness in mind. Its simple and intuitive interface allows you to easily and quickly scan for hidden cameras. With just a few clicks, you can turn on the device, select the appropriate frequency range, and scan the area. If the detector detects any RF signals that match those used by wireless cameras, it will alert you through an audible and visual notification.

 
Our device is highly effective at detecting a wide variety of wireless cameras, including those that may be concealed within everyday objects like clocks, picture frames, and smoke detectors. It can also detect cameras located up to 10 meters away, making it ideal for larger spaces.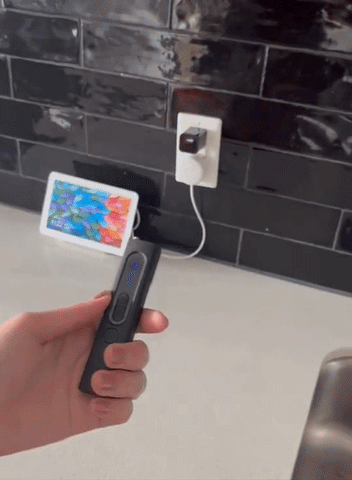 Whether you're at home, in the office, or on the go, our powerful device will provide you with peace of mind and the assurance that your privacy is protected.
SPECIFICATIONS
Working time: 25 consecutive hours
Signal detection range: 5cm-8m
Sensitivity: 5-level adjustable
Receiving frequency range: 1MHz -- 6.5GHz
Optical lens: special special filter
Charging power supply: DC5V/1A
Charging interface: Type-C
Battery: 3.7V/400mA polymer lithium battery
Antenna gain: - 56db